S2K Commerce - Products Dropdown - WSP
Actions
S2K Commerce - Shopping Cart - WSP
Actions
No program selected
Your cart is empty

Currently, the World Source Partners portfolio of products includes five brands: Gardman, The Nuttery, Sun Pottery, Cole & Bright, and Harbor Gardens.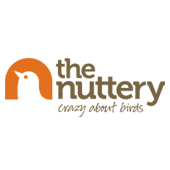 Gardman is the largest brand of the WSP offering. As a key supplier of garden and wild bird care products to the US gardening market for the last 20 years, Gardman understands the core categories that matter in driving sales. WSP leverages its relationship with Gardman UK, and is the #1 gardening brand in England, enabling us to stay one step ahead of the market by watching trends in home décor, grow your own vegetables and fruit, and wild bird care.
Depth of range and choice remain firmly rooted at the core of the Gardman program, now backed with greater market differentiation offered through a series of creative brand developments. Gardman is focused on the core product categories that drive your business, and provide you with a better understanding of consumer's needs. Key categories include growing, landscaping, garden décor, and wild bird care. Impactful in-store merchandising and packaging have been developed to drive sales.
Visit our Gardman page for additional information.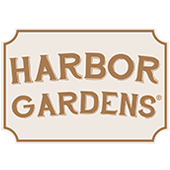 World Source Partners successfully launched The Nuttery in the U.S. in 2014-2015

Building on that success, we have added the Tower Display for 2017-2018. The Tower can be used outside as a bird feeding station, or as an in store display, with the supplied circular stand. Fill it with your favorite Nuttery feeders.
Visit our Nuttery page for additional information.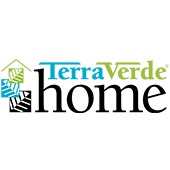 Sun Pottery offers a broad range of glazed pottery and birdbaths from Vietnam in 6 medallions and 10 colors. This pottery is fired in eco-friendly natural gas kilns that provide consistent colors of the highest quality. They are frost proof and the soil capacity is shown in each glazed pot. They also offer terra cotta pottery from Italy.
Visit our Sun Pottery page for additional information.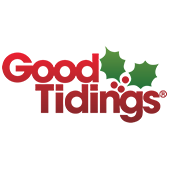 Cole & Bright is another successful line in the UK, consisting of battery and solar powered lighting. Brought to the U.S. by WSP in 2016, this collection adds a stunning dimension to your lawn and garden. Many items are perfect for entertaining and outdoor dining, while others can be used to illuminate beds, borders, and pathways. Create your own blissful setting with Cole & Bright lighting.
Visit our Cole & Bright page for additional information.
The Harbor Gardens brand was created with the new lawn and garden consumer lifestyle in mind. The Harbor Gardens assortment can create a backyard oasis with our newly designed fire pits, chimeneas, and pizza ovens. Customers can surround themselves with our cutting edge galvanized planters, our decorative garden stakes and wind spinners, our fashion forward bistro sets, and wall art.
Home is where Harbor Gardens lives.
Visit our Harbor Gardens page for additional information.
World Source Partners is headquartered at 9285 Commerce Highway, Pennsauken, NJ 08110 with warehouses in Bristol, CT and Fife, WA.